I would like to thank WiseCare for sponsoring an unlimited numbers of Wise Anti Malware Pro (6 months licenses) for our members and guests.
Keep your PC in safe all the time!
Help you defense against virus, malware, adware, ransomware, phishing, spyware and potentially unwanted programs. Perfect compatible with Windows 10 Defender.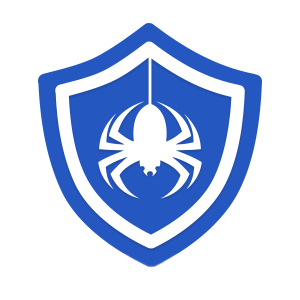 Key Features of Wise Anti Malware:
Real-time Protection
Scan and remove kinds of threats, malwares, spyware, phishing, adware, ransomware, PUA/PUP
Scan and clean application ad windows, ad shortcuts
Clean disk and speed up system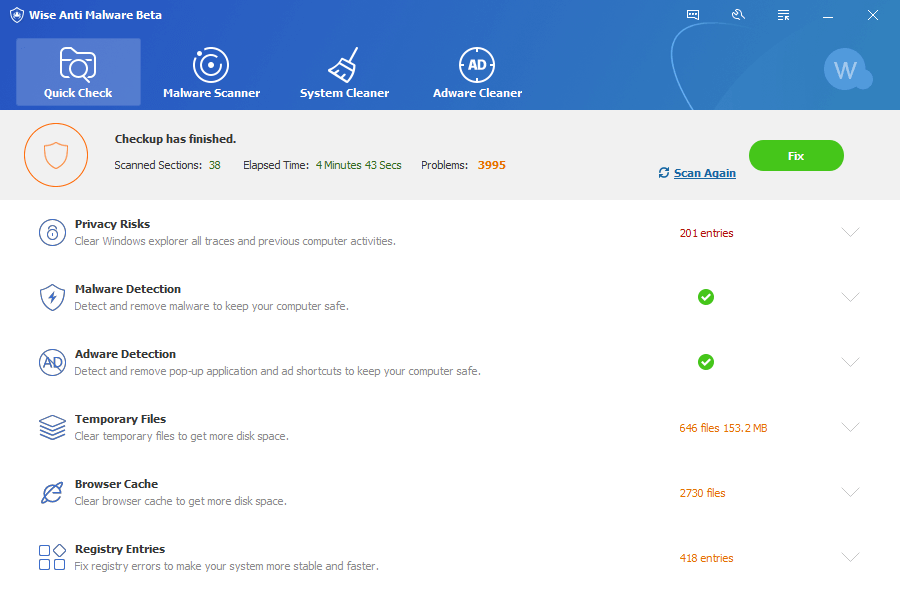 Version
: 2.1.8
Size
: 73.2 MB
Homepage:
https://www.wisecleaner.com/wise-anti-malware.html
Protect your PC in Real-time
The most important feature of Wise Anti Malware is real-time protection, which is considered as the first guard to defend your PC against Malware threads. It has three shields, Malware detection, Adware detection, and Registry protection. 
Malware shield: Detect and block malware threats. 
Adware shield: Detect and block AD windows. 
Registry shield: Detect and prevent programs from adding new startup items into the registry.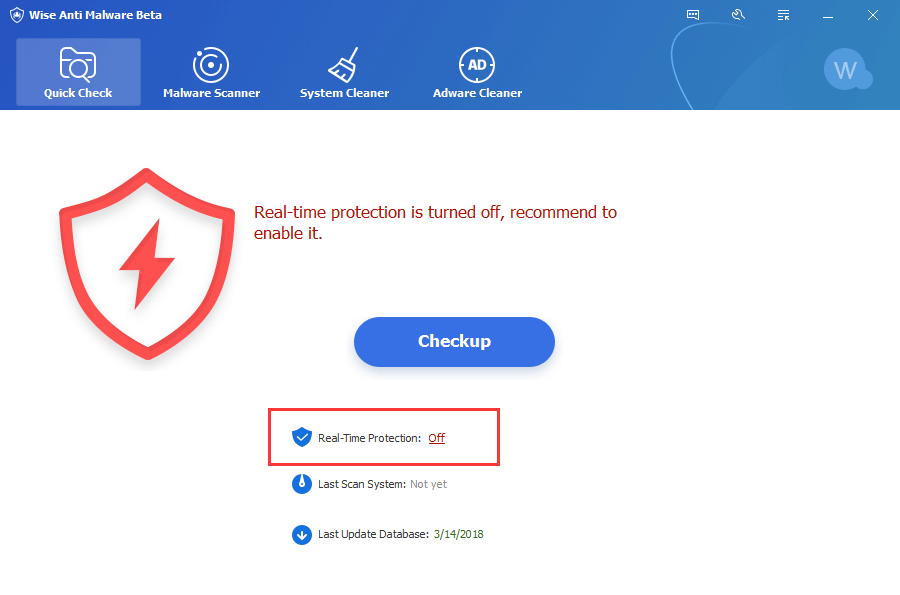 Defend Against All Kinds of Malware Threats
Thanks to the cooperation with Avira Operations GmbH & Co. KG, Wise Anti Malware adopts its latest threat detection technology and the completed virus database to help you defend against all kinds of threats such as virus, malware, adware, phishing, spyware, ransomware (like Petya GoldenEye) and potentially unwanted applications (PUA/PUP).
Remove Pop-up AD Applications

If you download a program from unsafe / unknown website, it may contain AD-supported application, and once it is installed on your computer, you will keep seeing pop-up Ads, news or else. Wise Anti Malware can clean such kind of application, fix IE homepage settings, remove AD desktop shortcuts.
Clean and Speedup System

Wise Anti Malware can also help you clean up disk, remove temporary files created by Windows system and applications, clean internet history, cache files, cookies of Google Chrome, Mozilla Firefox, Microsoft Edge, Internet Explorer, Opera, Safari, and other Chromium browsers (Comodo Dragon, SRWare Iron, RockkMelt, Pale Moon, Yandex, Vivaldi).
Supported Operating Systems

Windows XP, Windows Vista, Windows 7, Windows 8, Windows 8.1, Windows 10, both 32bit and 64 bit
Hardware Requirements
CPU: Pentium 233 MHz or above
RAM: 128 MB or above
Disk Space: the minimum of the space for installing Wise Anti Malware is 500 MB
Supported Languages
English, Arabic, Catalan, Chinese (Simplified), Chinese (Traditional), Danish, Dutch, Finnish, French, Georgian, German, Greek, Hungarian, Italian, Japanese, Korean, Norwegian (Bokmal), Polish, Portuguese (Brazil), Portuguese (Portugal), Russian, Serbian, Slovenian, Spanish, Turkish, Ukrainian,
Wise Anti Malware v2.18 released on 
Dec. 10, 2018
Wise Anti Malware keeps on its improvements, and the newly released notes are as follows:
Improved System Cleaner.
Updated various translations.
Minor bug fixes.
Release History and Changelog:
https://www.wisecleaner.com/blog_sort_23.html
Use:
After installation
, we recommend to enable real-time protection and run Checkup to scan your system. Checkup not only detects malwares, but also scans temporary files and registry issues like Wise Care 365 does.
Giveaway:
The following is the giveaway download link for Wise Anti Malware Pro:
http://downloads.wisecleaner.com/giveawa...mo2day.exe
Limitation of the Giveaway:
This version can support upgrading, but has 6-month using time limitation. 
Official Website: 
http://www.wisecleaner.com
Like Us on Facebook:
http://www.facebook.com/wisecleanersoft
Follow Us on Twitter:
http://www.twitter.com/wisecleaner
Discuss with Professionals on Forum:
http://forum.wisecleaner.com
User Guide:
https://www.wisecleaner.com/wise-anti-ma...guide.html