Magic Data Bridge between iOS, Android and PC:
AnyMP4 TransMate is the professional and easy data transfer software for Android, iOS devices and computer. It breaks down the barriers between Android phones and iOS devices. Without Move to iOS app, it migrates files between iPhone and Android quickly and safely. Moreover, it switches your files between phone and computer efficiently via the USB cable. By the way, TransMate is a strong file management utility. It can handle photos, contacts, videos, messages, and music from your iPhone and Android on computer. Without File Manager, you can delete, edit, change, or duplicate your various files efficiently. With offered tools, you also can backup and restore contacts in one click, create ringtones and convert HEIC images.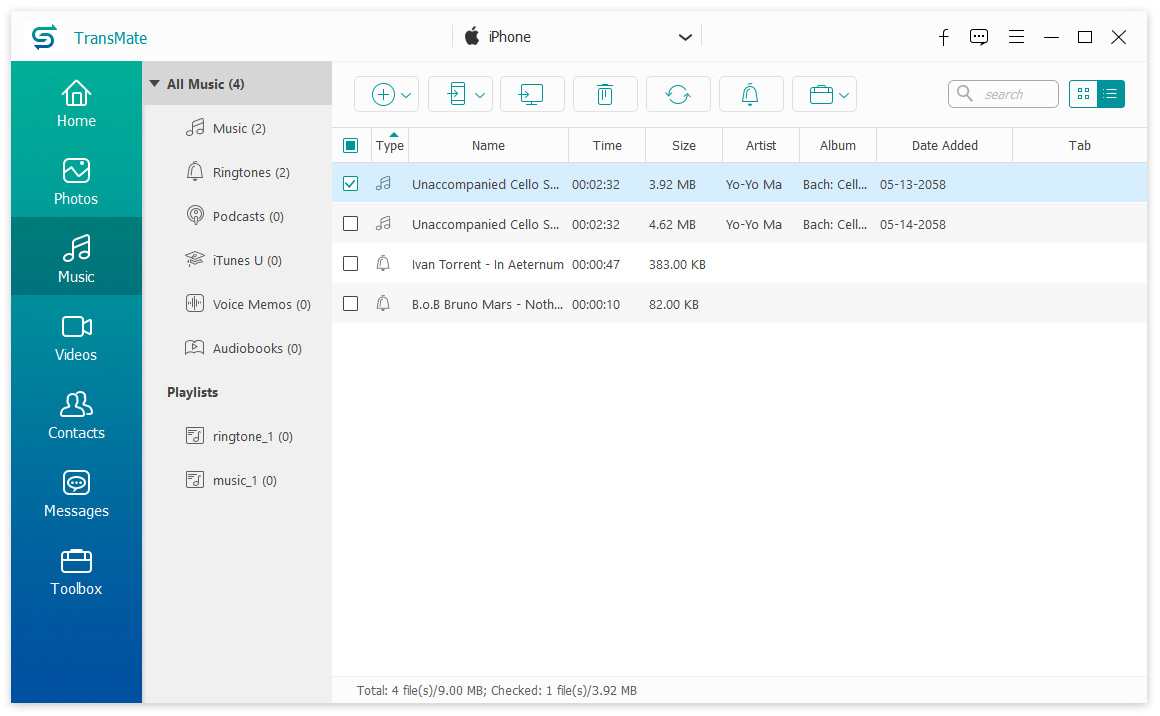 Key functions and features:
1. Transfer data easily among iPhone/iPad/iPod, Android devices and computer quickly in one click.
2. Manage files like videos, music, photos, messages, contacts, voice memos, etc. on iOS and Android devices.
3. Back up and restore contacts. The backup data will be saved as excel, text or HTML formats on your computer.
4. Create ringtones from Android/iPhone or computer easily, and convert HEIC/HEIF images to JPEG/PNG easily.
System Requirements:
Windows XP/ Vista/ 7/ 8/ 10
Homepage:
https://www.anymp4.com/transmate/
GP:
https://www.giveawayoftheday.com/anymp4-transmate/
Giveaway Download:
https://www.giveawayoftheday.com/downloa...a59c558131
Installation:
Spoiler
Get registration code:
https://www.anymp4.com/special/gotd/tran...ampaign=bd
Note:
Cannot find the registration window? Click 'Register' button (A lock image at the top) in the main interface.
You have to install and activate it on 17th June, 2020 before the Giveaway offer for the software is over. After you have successfully registered, please do not register it again or reinstall it, otherwise the registered version would be turned into trial version.
Terms and conditions:
Please note that the software you download and install during the Giveaway period comes with the following important limitations:
1) 1 Year/1 PC.No free technical support.
2) No free upgrades to future versions.
3) Strictly non-commercial usage.