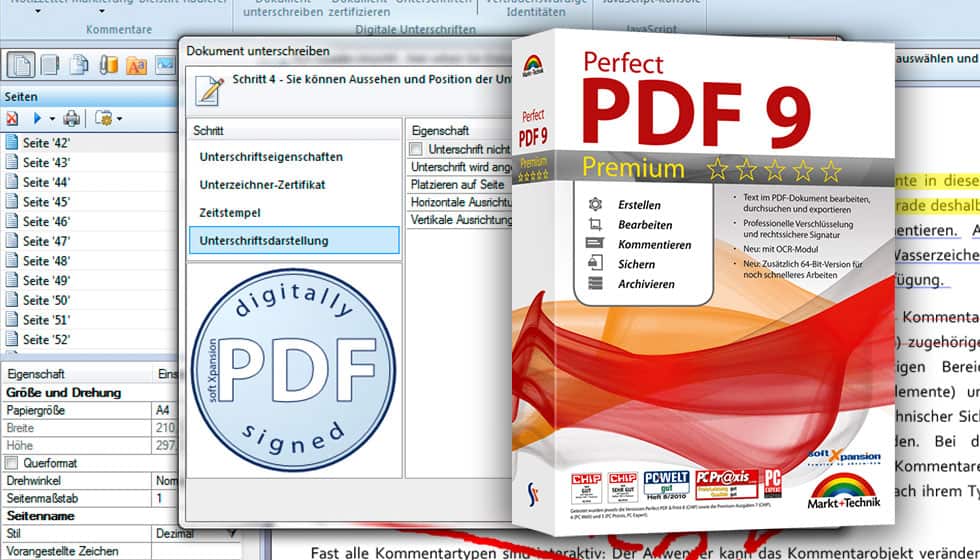 Compared to open text documents or tables, PDFs have the advantage that they can be opened and displayed unchanged on any computer without the original software.
Perfect PDF 9 Premium from Verlag Markt + Technik is powerful software with which you can easily convert all your documents into this practical data format. With the extensive editor, you can edit existing PDFs in the future as easily as with your office software, provided the PDFs created are not password-protected. Text recognition of scanned documents, the merging of several PDFs into one file, secure encryption and digital signature for confidential documents - all of this can be done quickly and easily. The creation of practical PDF forms is also very easy in this way. Therefore, the program should no longer be missing on any Windows PC and is the perfect solution for everyone who wants to do more with the very practical PDF format.
System Requirements:
Windows 7/8/8.1/10
Home:
https://soft-xpansion.com/
Download:
https://download.digitalphoto.de/files/D...uT.exe.zip
Installation:
Start the installation and follow the instructions in the registration screen. Only then will you receive the serial number to be able to use the full version. The serial number will follow by email, if necessary also look in the promotional email folder.
Source