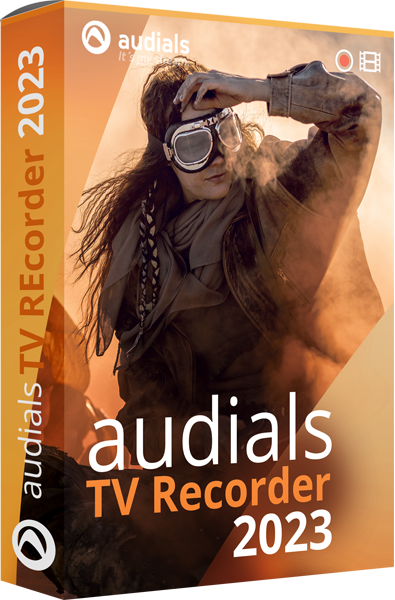 The Audials TV Recorder combines both watching and recording TV content and podcasts
The best Live TV Streams
Over 300 live streams of TV channels from the United States, United Kingdom and other countries are at your disposal. You will not miss a broadcast anymore and are always well informed. If you are interested in a program, you record it with one click. If you find more livestreams, you can manually add them via link.
Audials is your Broadcasting Center
Audials displays you all programs, clearly sorted by live TV or music TV channels. With the search function you can quickly find your favorite program or by keyword all broadcasts on a topic. With Audials you can record every program.
Thousands of Podcasts for Versatile Entertainment
With the self-updating podcast database, you can download and enjoy thousands of podcasts with hundreds of thousands of episodes as video broadcasts from the best podcast providers in the world for free!
Many Music TV Channels via Video Streaming
While you use other programs you can, for example, run music TV as a detached window with the Audials Player. Audials keeps you entertained around the clock with all the clips of your favorite artists on many of the best music TV channels.
Watch Now. Record for Later
With Audials, you can watch all TV shows, movies, live TV, podcasts, and video clips in the small player, or in full-screen mode, and record them with one click. Of course in the best quality.
Your Media Management
Audials offers many ways to build a video collection. A media management for PC, Clouds, for transfering files to smartphones & tablets with many extras are also included. Audials offers you a video collection sorted according to your criteria. With attached database, Audials completes new recordings automatically with video tags.
GP:
https://sharewareonsale.com/s/free-audia...0-discount
OR
Download:
http://downloads.sharewareonsale.com/fil...r_2023.zip
Directions:
The download link for Audials TV Recorder 2023 is provided to you above. The download is an exclusive SharewareOnSale installer with registration built-in. Download and install Audials TV Recorder 2023. After install, run Audials TV Recorder 2023 and you will need to enter your name and email address and enter the password you want for your Audials account. You will also need to verify your email address. After that, make sure you click the ACTIVATE button. That's it, enjoy!
IMPORTANT:
Immediately after successful activation of the software, an Audials Update Center window will appear asking you to purchase the program at 75% discount limited time offer. That offer is NOT mandatory and can simply be closed by clicking X on the said window. You get all the features of Audials TV Recorder 2023 with this giveaway; no purchase is necessary. If you want more features than offered in this giveaway, then make the purchase. After closing the offer window, there is also a noticeable green BUY NOW button at the top menu. If you click this button, it will lead back to the Audials Update Center offer page; just click X again to close.
You can confirm you have a fully activated version of Audials TV Recorder 2023 by going to MENU > OPTIONS > GENERAL > PRODUCT ACTIVATION.
Terms and Conditions:
This is a 1-computer lifetime license, for noncommercial use

You get free updates for the same major version

You get free tech support

You must register the program before this offer has ended

May not be resold

Technical Details:
Developed by Audials

Version is v2023

Download size is 3.6 MB

Supports Windows 7, 8/8.1, and 10 (32-bit and 64-bit)

(Expires in 7 days!)