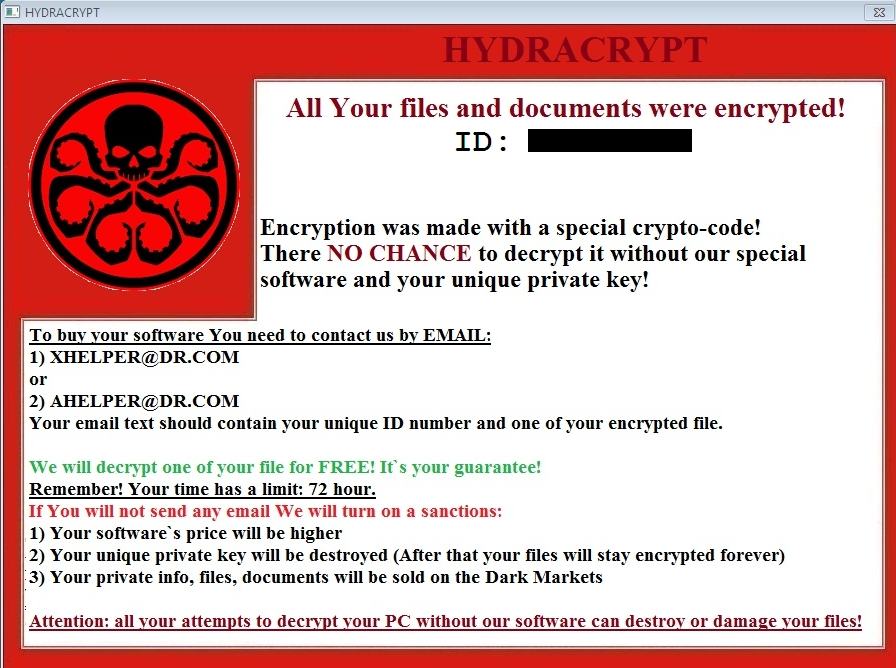 HYDRACRYPT
is a file-encrypting ransomware, which will encrypt the personal documents found on victim's computer using RSA-2048 key (AES CBC 256-bit encryption algorithm), appending the
.hydracrypt_ID_[8 random characters]
extension to encrypted files.
 HYDRACRYPT then displays a message which offers to decrypt the data if a payment of 1 BTC (around $400) ransom is made within 72 hours. If the user does not pay within this time frame, the ransom will increase.
We cannot help your recover your files, apart from suggesting to use
ShadowExplorer
or
(free) File Recovery Software
. This guide was written to help you remove the infection itself, and if a 100% proven method to recover the encrypted files is found, we will update this guide.
READ THE FULL GUIDE
HERE