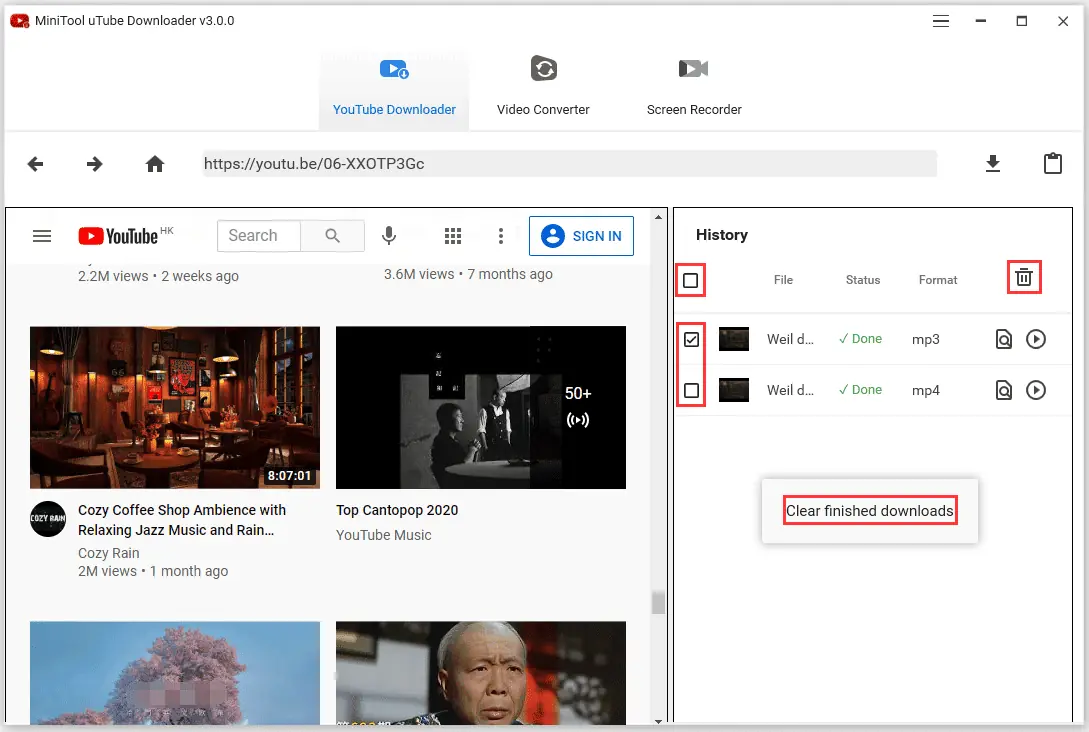 IF THERE IS NO RECEPTION AGAIN: THIS WAY YOU HAVE PERFECT ACCESS TO YOUR MUSIC
You probably know it: despite DAB, satellites and network coverage, you drive long stretches with poor music reception. Prepare perfectly and secure your favorite music in advance with the popular uTube downloader from minitools, which allows you to download individual titles - but also entire lists and favorites - with just one click.
In the area of digital content consumption, YouTube takes center stage as a ubiquitous platform with a variety of videos, music and educational content. The ability to download YouTube content brings practical benefits as it allows users to access videos and audio offline and in various formats without an internet connection. MiniTool uTube Downloader turns out to be a solution that makes this process seamless
Download Content: The main functionality of MiniTool uTube Downloader revolves around downloading YouTube videos, audio and subtitles seamlessly. The software is characterized by a user-friendly, ad-free and efficient platform for obtaining content from YouTube.
Media Conversion: MiniTool uTube Downloader goes beyond simple downloads and offers users the ability to convert videos and audio to various formats. The supported formats include MP4, WebM, MP3 and WAV, allowing flexible use of media files.
Screen Recording: An additional feature of the software is the ability to record the computer screen. This functionality goes beyond YouTube-related tasks and offers users the ability to capture any screen activity. The supported output formats include MP4, WMV, MKV, AVI, MOV, FLV and TS.
Homepage:
https://youtubedownload.minitool.com/
System Requirement:
Operating system : Windows 10,8.1, 8, and 7
CPU : Intel Core i5 or higher, 2Ghz+
GPU : Intel HDR Graphics 5,000 or higher, NVIDIA GeForce GTX700 or higher; AMD Radeon R5 or higher;
RAM: At least 4 GB RAM
Memory : at least 1 GB free space
GP:
https://www.snapfrog.de/systemtools/mini...der-gratis